What Is A MCC Mortgage Credit Certificate St Lucie County
We specialize in First Time Homebuyer and Boomerang buyers
(What is a boomerang buyer? a buyer that has not owned a home in the last 3 years now qualifies as a "first time buyer" again)
We have loads of info you can contact us at our FIRST TIME HOMEBUYER LINK
Everyone has heard that there are special programs for First Time Homebuyers - The MCC is a really great one because you get the benefit for the life of the loan and who doesn't want to save money on their taxes!!
So what is a MCC? A Mortgage Credit Certificate can be obtained only when you are a "first time homebuyer" With the the loan when you purchase a home.
The Florida Housing Mortgage Credit Certificate (MCC) Program can help first time homebuyers save money each year that they live in their home. With the MCC Program the homeowner can claim up to 50 percent of their paid mortgage interest each year as a TAX CREDIT on their federal IRS tax return. The credit is capped at $2000 annually and any remaining mortgage interest not included as part of the TAX CREDIT is still eligible for the home mortgage interest deduction on their federal tax return.


Each year, a homeowner may claim a dollar-for-dollar reduction of income tax liability on 50 percent of the mortgage interest on their first mortgage, reducing the amount of federal taxes owed by as much as $2000.

Florida Housing's MCC Program is for first time homebuyers purchasing a home, non-first time homebuyers purchasing a home in targeted areas in Florida or for eligible veterans purchasing a home anywhere in Florida.
The Florida Housing MCC can be issued with any participating lender's fixed rate first mortgage loan. It cannot be used with our First Time Homebuyer (bond loan) Program or local housing agency bond loans.
The MCC Program has income and purchase price limits. These limits differ from county to county as well as by household size. Please contact a participating lender if you have questions or would like to apply for a MCC.
https://apps.floridahousing.org/StandAlone/MCCReservations/MCCInfo.htm
I have two lenders that I currently work with and recommend that issue these they are the first two on my list of lenders
on my site http://www.movetostlucie.com/get-pre-approved.html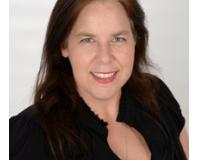 FULL TIME AGENTS- Winner of Top Producing Duo Team 2017 Dawn Is a Member of the Institute for Luxury Home Marketing and has over 12 Years of Real Estate Marketing experience. With a Background in sale....