Hi I just wanted to let everyone know that the City of Port Saint Lucie is doing their
TREE GIVEAWAY Tomorrow 7AM-10AM at the Botanical Gardens on Westmoreland
They do this a couple of times a year so if you are not a resident yet I can help you work on that so you can participate next time.
Here is the link to the information on the Giveaway http://www.cityofpsl.com/kpslb/events/tree-giveaway.html
Remember if you or a friend or family member need me for any Real Estate Related Services I'm happy and honored to help. www.MoveToStLucie.com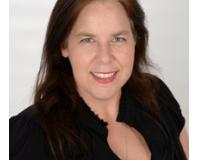 FULL TIME AGENTS- Winner of Top Producing Duo Team 2017 Dawn Is a Member of the Institute for Luxury Home Marketing and has over 12 Years of Real Estate Marketing experience. With a Background in sale....