First Time and Returning Homebuyer Workshop
FREE at Port Saint Lucie Community Center
OUR LAST ONE WAS HELD Wednesday September 2nd
Refreshments / Light Dinner provided (Chick Fil A)
Lender will be onsite to do instant credit evaluation and consultation.
Realtors
New Home Builder
Title Company
SIGN UP FOR INFORMATION ON OUR NEXT ONE TO BE HELD IN NOVEMBER
Register at
http://www.movetostlucie.com/first-or-returning-homebuyer.html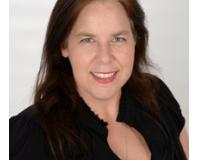 FULL TIME AGENTS- Winner of Top Producing Duo Team 2017 Dawn Is a Member of the Institute for Luxury Home Marketing and has over 12 Years of Real Estate Marketing experience. With a Background in sale....