I Owned A Home Before Can I Qualify For The First Time Homebuyer Programs
So there is a lot of confusing information about "First Time" Homebuyer programs and a lot of that is due to the "First Time" part of the naming. It really should be "New and Returning" Homebuyer Programs. Many people don't know or undertand that Individuals who have owned a home in the past but are now renting their home are often eligible for these federal and state-funded programs. In general, prospective homeowners must not have owned property within the last three years.
We offer FREE First Time Homebuyer Clinics with Lenders, Builders and Agents that specialize in helping First Time and Returning Homebuyers Purchase a home and understand the great programs out there to save them money.
To sign up for our next one go to the link below.
http://www.movetostlucie.com/first-or-returning-homebuyer.html
One of the requirements for many First Time Homebuyers programs is the completion of a HUD approved workshop.
These workshops are usually a day long if attended in person or can be completed online over a few hours.
There are online and local versions some cost $ and some are FREE but as long as they are HUD approved they all count. There is one FREE one locally that will be held in December
First Time Home Buyer's Workshop HUD-Approved
Venue: Blake Public Library
Date: Saturday, December 5, 2015
Address: 2351 SE Monterey Road Stuart, FL 34996
Time: 10:00am-5:30pm
I have a passion for helping people get into their first home or get back into a home after being burned in the Real Estate crash. I have a great team of professionals that will work with you to achieve your dream. Give me a call and I can answer any questions you have, give you a foundation and path to follow and get you into a home that will be a match for your family and financial situation.
Dawn Burlace, Realtor®
772-444-6696 Cell
www.MoveToStLucie.com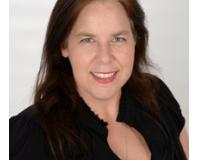 FULL TIME AGENTS- Winner of Top Producing Duo Team 2017 Dawn Is a Member of the Institute for Luxury Home Marketing and has over 12 Years of Real Estate Marketing experience. With a Background in sale....