Homebuyers Workshop January 6th PSL Community Center
START OFF THE NEW YEAR WORKING ON GETTING YOUR OWN HOME
Most people don't realize that If you've not owned a home in the last 3 years, you qualify for First time Homebuyer Programs.
At this FREE workshop we will have local lenders, New Home Builders, Title Companies, and Realtors there to let you know what is needed to get started, how to get the downpayment, and answer any questions.
FREE At the Port Saint Lucie Community Center on Airoso and PSL Blvd 6:30PM January 6th
Call 772-444-6696 for more information or register online.
TO Register go to http://www.movetostlucie.com/first-or-returning-homebuyer.html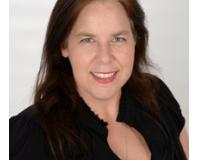 FULL TIME AGENTS- Winner of Top Producing Duo Team 2017 Dawn Is a Member of the Institute for Luxury Home Marketing and has over 12 Years of Real Estate Marketing experience. With a Background in sale....