Home Seller Confidence Rising On Treasure Coast
Great News! Martin & Saint Lucie Home Sellers are more confident and getting more for their properties!
To Get YOUR Home Evaluated for FREE By a professional to see the current market value contact Dawn Burlace, Realtor®
"I am happy to report that St. Lucie County's real estate market indicators revealed that we ended November on a positive note! Home seller confidence continued to rise as new listings increased by 15%, and buyers continued to offer on average 96% of original list prices. Earlier in this year, Bloomberg Business stated that Port St. Lucie will be one of the leading cities in the nation to see economic growth in 2016, and we appear to be on track to meet those expectations. On behalf of the REALTORS® of St. Lucie County, I would like to extend 'Happy Holidays and Happy New Year' to you and your family." said Kathy J. Slusser, Northern Vice President of the Realtors® Association of the Palm Beaches (RAPB).
Here are the December 2015 Market Reports for Martin & St Lucie Counties COMPREHENSIVE REPORT LINK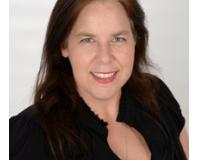 FULL TIME AGENTS- Winner of Top Producing Duo Team 2017 Dawn Is a Member of the Institute for Luxury Home Marketing and has over 12 Years of Real Estate Marketing experience. With a Background in sale....