Have A Say In Your Neighborhood Identity Part 2 UPDATE
UPDATE! The SECOND part of this workshop will be held on October 28th from 6-8PM
I attended the First one and it was a great way to be a part and have a voice in our community development!
If you are not part of the community yet I can help! www.MoveToStLucie.com
Want a say in your neighborhood's identity? The City is holding a series of planning workshop in the zones it has identified each area of the city by Area # and is hosting community workshops to get feedback on what the residents want done in the community to enhance it. You will have a say in what is important to you, Sidewalks? Nature Preserves? Playgrounds? Transportation? Etc...
THOSE WHO CARE DO! If you are silent you will have no excuse or reason to complain if what the residents that do show up think is important to spend our tax dollars on does not match your feelings.
The first workshop was held at the Community Center July 22 6:30-8:30 for Area 3
Area 3 is for Residents who live in zip codes 34983 and 34984, north of the C-24 Canal, all are invited to attend.
This workshop is intended to educate residents in this area about the city's initiative to establish neighborhood identities, and to gather citizen input and ideas on how to define and enhance their neighborhoods.
This area is also known as Planning Area 3. It falls within city political Districts 1 and 4, which are represented by Vice Mayor Linda Bartz and City Councilman Ron Bowen.
If this is not your Area make sure you find out when your workshop is being held.
For more information about the neighborhood planning initiative, visit www.pslneighborhoods.com. There, you may join the email list to receive free e-newsletters with information about upcoming focus group workshops, outreach events and project information.
The Port St. Lucie Community Center is located at 2195 S.E. Airoso Blvd.
For more information, contact:

Katherine Huntress
Planning & Zoning Department
City of Port St. Lucie
(772) 871-5282
http://www.cityofpsl.com/planning-zoning/pdf/planning_areas_map.pdf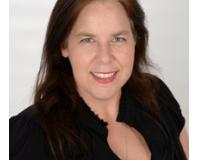 FULL TIME AGENTS- Winner of Top Producing Duo Team 2017 Dawn Is a Member of the Institute for Luxury Home Marketing and has over 12 Years of Real Estate Marketing experience. With a Background in sale....