FREE 1st Time Homebuyer Workshop April 7 Community Center
FREE First Time and Returning Homebuyer Workshop
April 7th 2016 6:30 PM at the Port Saint Lucie Community Center
Learn about credit scores required, how to get down payment assistance, grants, bonds, New home building, VA, Tax benefits, etc...
Local Lenders, Realtors®, Title Company, New Home Builder.
It's not beyond your reach to get into a home and stop renting. We can get you on the path to homeownership!
Register for your party below.
http://www.movetostlucie.com/first-or-returning-homebuyer.html

or you can email reservation to mailto:burlaceteam@gmail.com or call 772-444-6695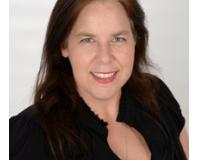 FULL TIME AGENTS- Winner of Top Producing Duo Team 2017 Dawn Is a Member of the Institute for Luxury Home Marketing and has over 12 Years of Real Estate Marketing experience. With a Background in sale....