Excited About Buying A Home This Year Heres What To Watch
Good news for buyers as the market is getting into healthy normal territory. New Construction Starts have helped even out our lopsided market and slowed appreciation to a normal historical level of 3-5%. Interest rates are still low compared to historical models and that is good news for homebuyers! Sellers are more open to negotiations and to helping out buyers with closing costs. This is also good news!
We want a normal healthy market like it is now with current prices at the level that they should have been at if the market had continued in normal historical patterns and the giant boom and bubble burst had never happened.
Buy now! As interest rates are still low (around 4.6%) and are expected to rise to 5%+ by years end.
Burlace Team - Atlantic Shores Realty Expertise
Dawn & Kevin Burlace, Realtors®
772-444-6696
www.MoveToStLucie.com
dawnburlace@gmail.com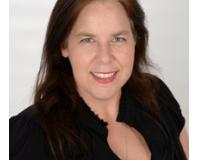 FULL TIME AGENTS- Winner of Top Producing Duo Team 2017 Dawn Is a Member of the Institute for Luxury Home Marketing and has over 12 Years of Real Estate Marketing experience. With a Background in sale....