Downpayment 0 Percent Interest No Waiting List Seminar Sept 22
Brand New Progam just Started in St Lucie County as of September 1st 2016
Because of high demand we are holding a seminar to give public information on this Amazing program.
ATTENTION!!: $15,000 in Downpayment Assistance available with no waiting list if you have a 640+ score, Have not owned a home in the last 3 years or are a Vet. Make less than $65,000 1-2 person household or $75,000 3+ household. This is a brand new program in St Lucie County- For more information come to Port Saint Lucie Community Center on Thursday Sept 22 6:30 PM - Local Realtors and Lender that specialize in this program will help put you on the track to homeownership. Share this event with anyone you know that doesn't own a home.
https://www.facebook.com/events/1084313664985028/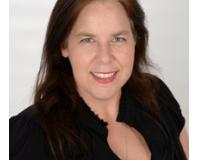 FULL TIME AGENTS- Winner of Top Producing Duo Team 2017 Dawn Is a Member of the Institute for Luxury Home Marketing and has over 12 Years of Real Estate Marketing experience. With a Background in sale....