Community Celebration Of 40 Percent Drop In Crime
PSLPD hosts three events for the
National Night Against Crime 2015
Giving Crime a Going Away Party for 40% reduction in crime over the Past 3 Years!
The Port St. Lucie Police Department will host its 32nd Annual National Night Out starting in early August, featuring three local events packed with community activities designed to promote crime prevention awareness.
NNO 2014 involved over 38 million people in 16,242 communities from All 50 states, U.S. territories, Canadian cities, and military bases worldwide. National Night out 2015 is expected to be the largest ever.
National Night Out, a yearlong community building campaign, is designed to:
Heighten crime prevention awareness

Generate support for, and participation in, local anticrime programs

Strengthen neighborhood spirit and police-community partnerships

Send a message to criminals letting them know that neighborhoods are organized and fighting back.
The three events planned locAlly are:
March Against Crime – Friday, July 31st from 9:30 – 10:30 a.m.
Line up at the Civic Center at 9:30 a.m.

Walk through the neighborhood ending back at the Civic Center

Police Athletic League will provide a barbeque for marchers

Over 200 children will participate!
PSL Police Department Open House – Saturday, August 1st from 10:00 a.m. – 3:00 p.m.
Theme is "Give crime a going away party" in honor of a 40% crime reduction over the past three years

Fun and activities include: Displays and demonstrations (SWAT and K-9), finger & face painting, tours through the police department, food, and vendors.
Neighborhood Crime Watch Block Parties – Tuesday, August 4th from 6:00 – 8:00 p.m.
Neighborhoods will host events ranging from smAll to large barbeque block parties

Police and city officials will caravan to neighborhood block parties and visit with citizens

If you would like your neighborhood to be one of our stops, contact us! (contact information below)
Attending these events will provide you with a unique opportunity to stand with America in promoting crime awareness, safety, and neighborhood unity. Police-community partnerships are vital to establishing a safer community and nation, and we encourage you to help strength these partnerships through attending National Night Out. Your involvement will highlight the importance of these partnerships and help "give crime a going away party!"
Come join us in celebrating one of America's safest cities, and the city with the lowest crime rate of Florida's largest cities!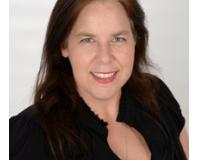 FULL TIME AGENTS- Winner of Top Producing Duo Team 2017 Dawn Is a Member of the Institute for Luxury Home Marketing and has over 12 Years of Real Estate Marketing experience. With a Background in sale....