City Of Port Saint Lucie Neighborhood Planning Voice Your Opinion
Draft Neighborhood Plans are up on this website. Will be presented to Council on May 3rd. Look over the plans for your area and show up to voice your opinion / concerns over any issues that may affect you. Make sure you complete the online survey. If you don't give your opinion, you are letting others decide for you. In my experience very few bother so the few that do are the ones making the decisions for everyone else.....Be one of those people that shape the future of the city!
For example there are alternate plans for a park or a bus stop across the street from me. I'd much rather the park....
http://neighborhoods.cityofpsl.com/
If you want information on purchasing in the different areas of the city or help finding out your homes value contact us.
Kevin & Dawn Burlace, Realtors®
THE BURLACE TEAM
Atlantic Shores Realty Expertise
772-444-6696 Dawn 772-444-6695 Kevin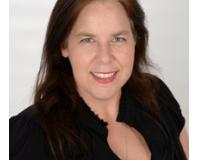 FULL TIME AGENTS- Winner of Top Producing Duo Team 2017 Dawn Is a Member of the Institute for Luxury Home Marketing and has over 12 Years of Real Estate Marketing experience. With a Background in sale....