As this Infographic Shows and I'm experiencing First Hand showing homes.
Waiting to buy costs you a LOT of Money! In Port Saint Lucie Prices went up over 20% this past year which means a home that was $100,000 last August will be $120,000 this August. I know it sounds crazy but it is 10000% true!
I know buying a home is a really scary experience and a lot of people don't know how to get started. I am offering a FREE First Time Homebuyer Workshop at the Port Saint Lucie Community Center on September 2nd at 6:30PM
http://www.movetostlucie.com/first-time-homebuyer.html
Or if you can't make it call me I have a lot of programs that I know of that help with down payments, credit, etc... I can do a mini one on one meeting and give you my First Time Homebuyer Handbook.
Putting people and homes together is my passion!
Dawn Burlace 772-444-6696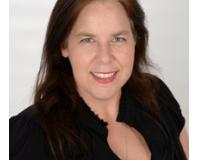 FULL TIME AGENTS- Winner of Top Producing Duo Team 2017 Dawn Is a Member of the Institute for Luxury Home Marketing and has over 12 Years of Real Estate Marketing experience. With a Background in sale....