Why Comparables Might Not Tell The Whole Story
Why comparables might not tell the whole story
When you're trying to buy or sell a home, you might hear the word comparables, or comps, thrown around. A comparable is a home that's similar to the one you're considering. Your agent might use comps to help you decide how much to offer or to help you set a listing price. An appraiser will typically use comps to determine a market value for the home. While comps are common, the system has flaws. Don't let poor comps disrupt the sale of the home.
Timing is important when you're looking at comparables. A home is comparable if it was sold recently, is in the same general neighborhood and is the same size or style. What "recently" means can vary based on who you ask. Some agents review homes that have sold in the last 90 days. Others look at homes that sold 6 months ago. Depending on the activity in your market, the agent might look back as far as a year.
Looking at sales from even a few months ago to a sale today can be like comparing apples to oranges. For example, in Port St Lucie, the average value of a home increased about 20% between January 2014 and January 2015, according to the latest Beaches MLS Data.
Shortsales and foreclosures
If the area you're looking at buying in had a number of short sales or foreclosures, those sales can throw your comparables for a loop. The home you are trying to buy might not be a foreclosure or bank owned, but if the majority of recent sales in your area were foreclosures or short sales, the sales price of those homes might be all the agent or appraiser has to go on for comps.
Not everything is equal
While the goal of comps is to look at similar houses, it's important to remember that not everything is as it seems on paper. For example, two homes might each have 1,500 square feet, be located within a few blocks of each other and each have four bedrooms. But, if one home was in a state of serious neglect when it sold, its sale price is likely to be considerably lower than the value of the second house, which is well maintained and has recent updates. Motivated sellers, contingencies, cash offers and time of year also affect price, and comps don't take those into consideration. Only an EXPERIENCED, MARKET SAVVY Realtor can help calculate the true value.
More to the story
Depending on where your agent pulls them from, comps might not tell you the whole story. For example, there might have been a number of recent for-sale-by-owner (FSBO) purchases in your area, but the agent only pulled comps from the multiple listing service. FSBO sales usually sell for less money than homes brokered through a Realtor. So looking at just a portion of the recently sold homes in the area only gives you some of the story.
Summary
Comps are not the be-all and end-all of home valuation. Talk to your real estate agent about what you think the home is worth, and work to come up with a reasonable price or offer.
About the author:Richard L McKinney -Realtor, Local Real Estate Expert & Nice Guy
I'd love to hear from you. What do you think about this topic?
Atlantic Shores Realty Executives
Selling the Treasure Coast - Port St Lucie, Fort Pierce, Stuart, Jensen Beach, Palm City and Hutchinson Island --- Homes, Condos, Townhomes & Land.
Sell Phone: (772) 370-8631
email: StLucieRealtor@aol.com
Visit me on the web ....
Port St Lucie Real Estate, Homes,Condos,Townhomes and land for sale in Port Saint Lucie Florida.. www.TreasureCoastMLS.com! StLucieRealEstate.netPlease connect with me on the following:
My goal is to be your Realtor for LIFE. If you or someone you know has a real estate question, purchase or need to sell a property, please feel free to give me a call at772-370-8631.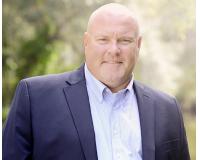 Author:
Richard McKinney
Phone:
772-370-8631
Dated:
March 26th 2015
Views:
556
About Richard: I have been selling real estate in South Florida since 1998 with a specialization in homes, town hom...